Wedding Dances
Looking to learn a special dance for your big day then look no further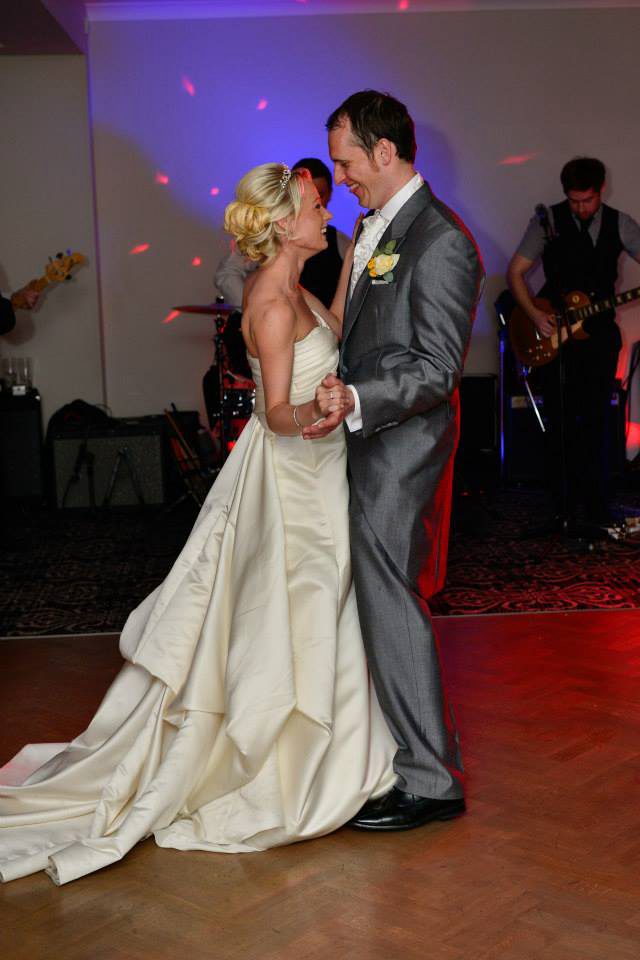 Are you planning your special day and cant decide whether your first dance scares you rigid or excites you?
Well why not book us to help you make that first dance really special and put all those fears aside.
I have years of experience teaching first dances to couples, for their big day. Giving the dance a personal touch we take the time to find out what you want even if initially that means you have no idea. Once you have selected your chosen song we will help you decide what kind of dance would best suit your music and your requirements. You may want a big fancy dance number or you may want something simple it really is completely your choice. It may be you just need a few simple steps to make you feel comfortable on the dance floor, a relatively static routine that stays on the spot with a few fancy flourishes, or a routine that takes you whizzing and spinning around the room. Whatever it is you want we will work with you to create a routine special to you for your all important special day.
And why stop at just the bride and groom, we can also choreograph dances for other members of your wedding party, so what are you waiting for give us a call today.
Private lessons start at just £20 for a half hour session
Please contact me to discuss your requirements or drop me an email and I will be happy to help.